QUOTEFRAME
A digital quote calendar – on steroids!
This digital quote frame is based on a RIBBA picture frame from Ikea. It contains an ESP32 microcontroller which controls an ePaper display.
The display shows randomly or in a fixed order all quotes, sayings, thoughts, mantras etc. that SPRYGGKLOPPA has stored.
---
Read the building instructions
Sometimes QUOTEFRAME might be referenced as SPRYGGKLOPPA. This is the german IKEA-like name for this project I use on my
german RAYDIY website
.
The texts can be edited via a WLAN connection. To do this, simply switch QUOTEFRAME to configuration mode, log in to the picture frame with your smartphone or laptop and then add, edit or remove quotes.
---
Read the building instructions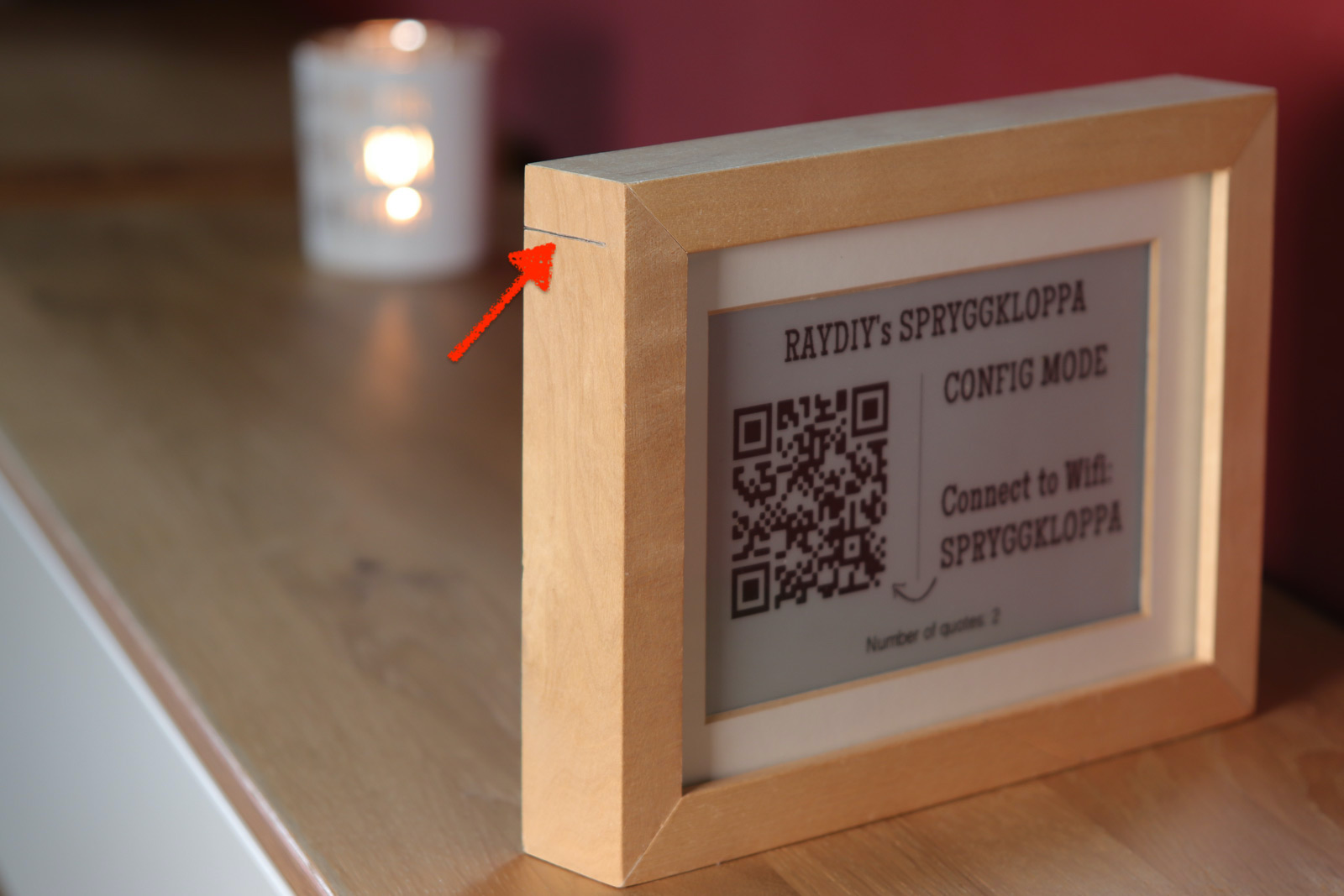 The configuration mode is activated via a touch sensor area on the picture frame (for example as shown in the picture). Just touch the sensor and QUOTEFRAME restarts itself in configuration mode.
---
Read the building instructions
---
Texts are edited, added or deleted via a WLAN connection.
automatic text formatting and centering of the sayings
three different fonts that are randomly selected
freely adjustable text cycle: one new saying per month, day, hour etc.
battery operation
a QR code makes it easy to connect to the photo frame
import and export function
---
Over time, a few nice ideas for the use of QUOTEFRAME have emerged:
Wedding gift: each guest writes their wishes/greetings in the frame. This way the bride and groom have a greeting from their guests every day (usually done with postcards).
Families often write down their sprouts' banger quotes - perfect for grandma & grandpa.
Mindfulness reminders (big on trend right now), affimations, leitmotifs, vocabulary, and more.
ESP32 Cam FTDI – Here's how to wire a microcontroller when it does not have a USB port
---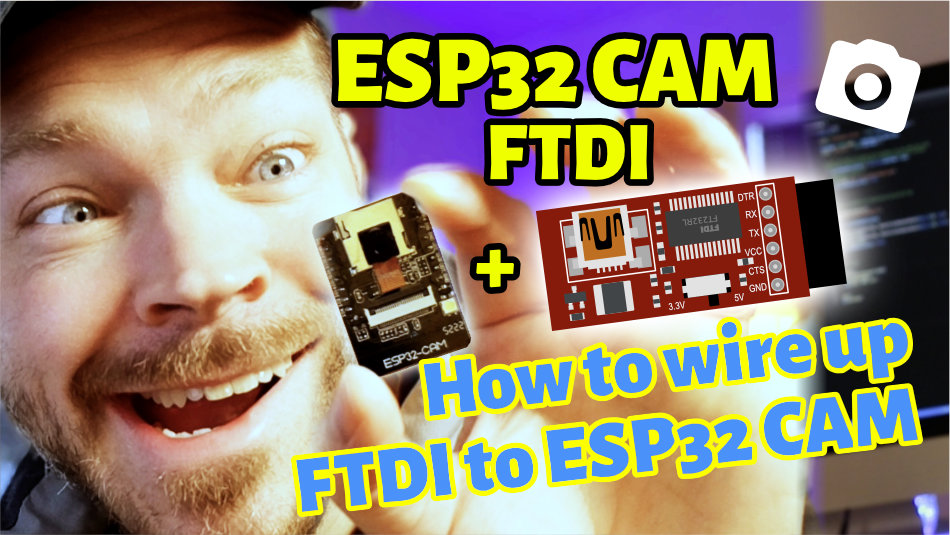 ---
How can you flash your ESP32 Cam without a USB port? You will need what is known as an FTDI. What this is and how to connect such an FTDI to the ESP32 Cam, we will take a closer look at.
---